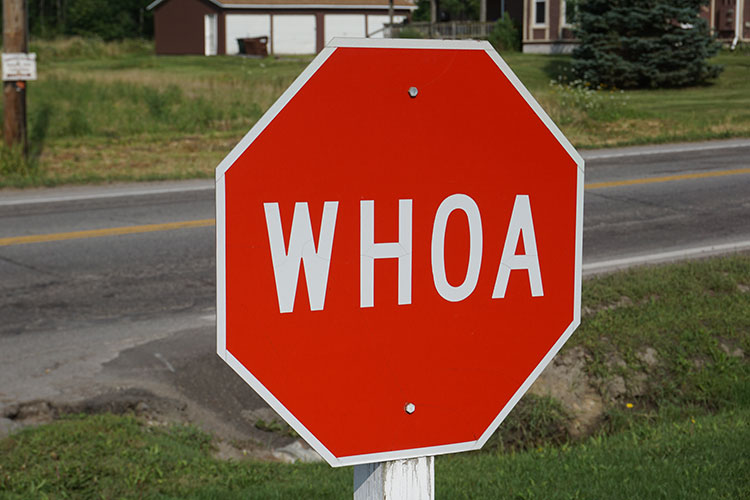 Upcoming Events in and around Middlefield
November Events
Nov 03
10:00 am to 4:00 pm
St. Lucy Winca Hall
16280 East High St., Middlefield, Ohio 44062
Nov 03 to Nov 04
Christmas Open House at Sunrise Farm
10:00 am to 5:00 pm
Sunrise Farm
13115 Kinsman Rd., Burton, OH 44021
Nov 03
Gear-Up for Winter ~ Shop &Brunch Event
10:00 am to 4:00 pm
Gear-up for winter at our Shop & Brunch Event and indulge in crispy, authentic Belgian Waffles and other brunch specialties while shopping for your winter apparel and outdoor equipment for the coming season. There is so much to do at the Snö Châlet in the cold weather that you may actually look forward to the snow! Join us November 3 from 10 am - 4 pm.
Punderson State Park Snö Châlet
11755 Kinsman Road, Newbury, OH 44065
Nov 03
6:00 pm to 8:00 pm
Destination Geauga
Fall Fundraiser
Claridon Woodlands Park
11383 Claridon Troy Rd., Claridon, Ohio 44033
Nov 03
Murder Mystery Interactive at Punderson Manor
6:30 pm
Punderson Manor Resort & Conference Center
11755 Kinsman Rd., Newbury, OH 44065
Nov 10
Holly Days Artisan Boutique & Mistletoe Market
10:00 am to 4:00 pm
Geauga Park District - The West Woods Nature Center
9465 Kinsman Road, Novelty, Ohio 44072
Nov 11
Winging It: Waterfowl on the Move
8:00 am to 10:00 am
Ladue Reservoir, Boathouse Parking Area
Valley Road , Auburn, Ohio 44024
Nov 13
12:00 pm to 1:00 pm
Doors Open at 11:45 am for the Chamber Meeting to be held at the Middlefield Library in the Large Meeting Room. Meeting will start at 12 Noon, with lunch served. Meeting cost is $10 and can be paid online at www.middlefieldcc.com or at the door with cash or check, made to Middlefield Chamber of Commerce. Our speakers are Barbara Titus, Vice President - Operations and International Sales of Sheoga Hardwood Flooring & Paneling, Speaking about "Learn what the Gary Sinise Foundation is doing for our most critically injured combat veterans" and also hear from Middlefield VFW Post Commander, Jeff Gardner with information about the Middlefield VFW. There will be a free raffle drawing for all attending, and one more raffle ticket with every canned food item you bring to donate to the Middlefield VFW for the Veterans in Need Foundation. Please RSVP by November 9th by 5 pm to 440-632-5705 or mccinfo@middlefieldcc.com.
Middlefield Library
16167 Kinsman Rd, Middlefield , Oh 44062
Nov 15, Nov 17
6:00 pm to 8:30 pm
Surround yourself with beautiful holiday plants and lights
Auburn Pointe Greenhouse
10089 E. Washington St, Chagrin Falls, OH 44023
Nov 17
10:00 am to 5:00 pm
His Daughter
15980 E High St, Middlefield, OH 44062
Nov 21
Punderson's Thanksgiving Dinner To Go
3:00 pm to 7:00 pm
Punderson Manor Lodge
11755 Kinsman Road, Newbury, OH 44231
Nov 22
Punderson Thanksgiving Day Buffet
11:00 am to 4:00 pm
Punderson Manor Resort & Conference Center
11755 Kinsman Rd., Newbury, OH 44065
Nov 23 to Nov 24
Mullet's Footwear Annual Customer Appreciation Day's
8:00 am to 8:00 pm
Mullets Footwear and Country Cedar
4853 Kinsman Rd, , Middlefield, , OH 44062
Nov 23 to Nov 25
Country Hearth Christmas & Christmas in the Village: A Dickens of a Christmas
10:00 am to 4:00 pm
Burton Village celebrates Christmas with old-fashioned flair. Enjoy the many holiday activities including Santa at the Burton Log Cabin.
Burton Log Cabin & Sugar Camp Burton Chamber of Commerce
14590 E Park St., Burton, OH 44021
Nov 23 to Nov 25
Fowlers Mill Store Holiday Open House
10:00 am to 5:00 pm
Fowler's Milling Company
12500 Fowlers Mill Rd., Chardon, OH 44024
Nov 23 through Nov 30
Ma & Pa's Christmas Trees & Carriage Rides
10:30 am to 4:30 pm
Shop 'til you drop in our 1820's Log Cabin, roast a marshmallow, pick out your favorite Christmas Tree or Fresh Wreath, take a Free Surrey Ride with Tree purchase!
Check out our website for all of the details.
www.maandpas.com
440-548-5521
Ma & Pa's
15161 Main Market Rd., Burton, Ohio 44021
Nov 23
Village of Middlefield Tree lighting
7:00 pm
Pocket Park
608 & 87, Middlefield, Geauga 44062
Nov 24
Home Sweet Habitat Scavenger Hunt
1:00 pm to 3:00 pm
Geauga Park District - The West Woods Nature Center
9465 Kinsman Road, Novelty, Ohio 44072
Nov 25
Breakfast with Santa at Punderson
9:00 am to 1:00 pm
Punderson Manor Lodge
11755 Kinsman Road, Newbury, OH 44231
Nov 29
Chardon Square Christmas Lighting
6:30 pm to 8:00 pm
Christmas is a special time on the Square
Nov 30
4:00 pm to 8:00 pm
Century Inn
14979 South State Ave. (Rt. 608), Middlefield Village, Geauga County, Ohio 44062